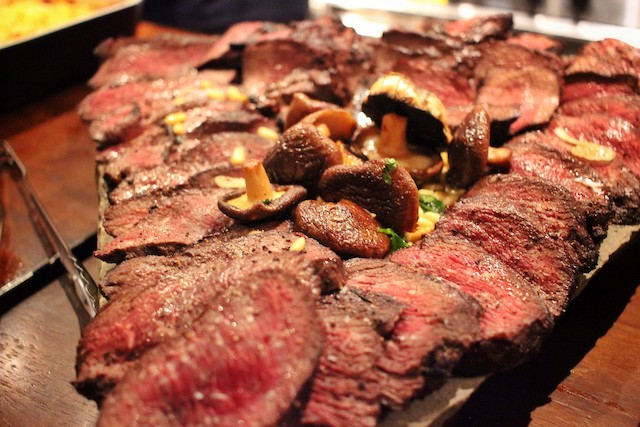 鹿肉は、美味しく調理する方法を知っていれば、栄養価が高く、天然で、非常に美味な高級食材です。
Venison is nutritious, natural and delicious, if you know how to properly prepared it!
今回のワークショップでは、ハンター大川(元シェフ)が、北海道ならではの美味しい鹿肉料理の秘訣を直接伝授します!
Chef Okawa will share his techniques and tips on how to prepare venison, one of the signature foods of Hokkaido!
大川シェフは、鹿を追いかけ山奥へ迷い込み、捜索隊がでるほどのワイルドなハンター(笑)ですが、本業は、洞爺の大手ホテルで11年の間、料理に携わってきたベテランシェフ。しかし、昨年から心機一転、ご自身で獲って捌いた鹿肉の卸売りするビジネスを立ち上げ、日本全国のレストランなどへ出荷されてます。
Chef Okawa is an avid hunter who spends a lot of time outdoors looking for deers. He had been a chef at a major luxury hotel in Toya for over 11 years. This year, he founded his own business of supplying venison to chefs, restaurants and other customers around Japan.
今回、ホッカイディアン ホームステッドでは、初の試みとして、大川シェフから直々に鹿肉の捌きから調理の仕方まで、彼が永年蓄積してきた秘訣をご紹介します。そして、調理後はみなさんと一緒に食卓を囲み、一緒に鹿肉料理に舌鼓を打つ。。。といった企画です。
We at HOKKAIDian Homestead are very excited to host Okawa San venison workshops. In this workshop, Chef Okawa will demonstrate his techniques of butchering and preparing the meat. Of course, he will also share tips and delicious venison recipes.
Afterwards, all particants will sit down and enjoy a delicious feast of Hokkaido version.
害獣として駆除されてしまう鹿の命を、私たちが美味しく頂くこと、そして、感謝することで、鹿が少しでも救われれば。。。と願います。
日程:2021年2月13日(土)
時間:11am to 3pm
会費:¥8,000
お問い合わせ, ご予約はこちらから