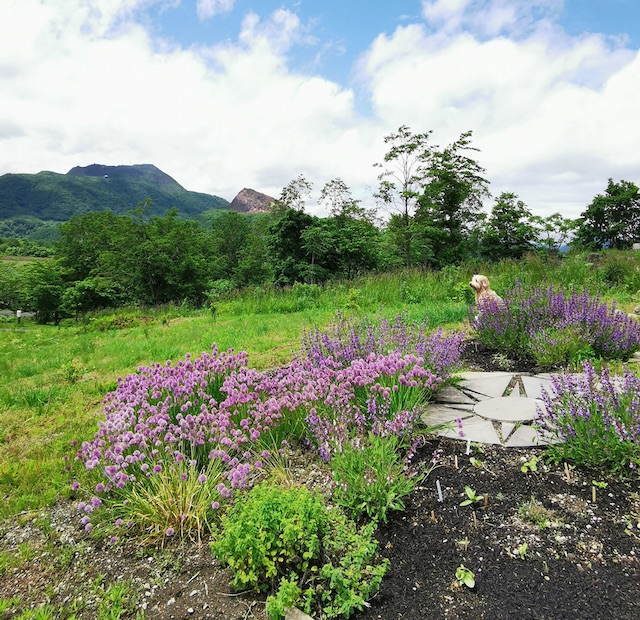 夏のオープンガーデン/ペットデイ 金/土曜日の週2日(11:00〜17:00)
ホッカイディアンホームステッドに遊びに来ませんか?
ガーデンスペースをオープンします。ペットちゃんもウェルカム!
Come enjoy our beautiful outdoor space on Fridays and Saturdays (11:00 to 17:00). Pets are welcome!
イエンとノリコはアウトドアの仕事とガーデニングに勤しんでますので、一緒に手足を動かしたい方は遠慮なくどうぞ!
Ian and Noriko will be spending time outside maintaining the gardens and outdoor space. In you like, you could even give the riding mower a try!
週末、丘の上にある納屋風キッチンは"ホームステッドカフェ"に変身!
軽食とお飲み物を準備してお待ちしています。
On days when our outdoor space is opened to the public, the Barn Kitchen at the top will become the Cafe Homestead where we will be serving homemade food and drinks.