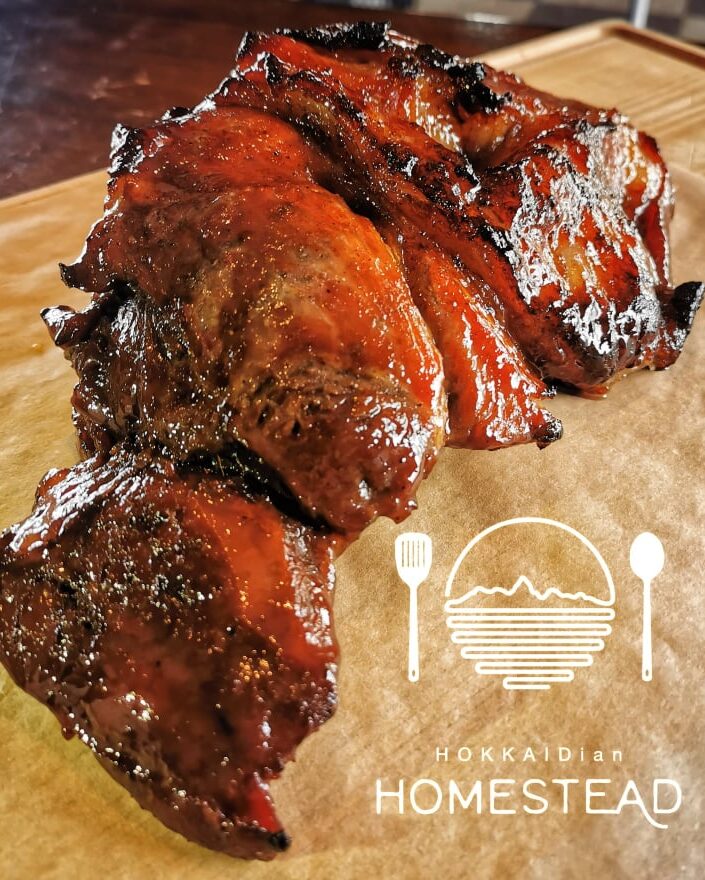 伊達の名産、幸せな子豚ちゃん"黄金豚"を五香粉を効かせた秘伝レシピで本場の焼豚の味を再現
Using the delicious pork from Kogane Ton in Date, Hokkaido, we have recreated this famous dish from Hong Kong, Cantonese Roast Pork.
In this workshop, we will share with you the recipe to make this sweet and savory dish that is great for lunch, dinner or with drinks!
After the workshop, you will get to enjoy the Cantonese roast pork Hong Kong style, served with white rice topped with a fried egg (we use free range eggs from local farm Tatsukam).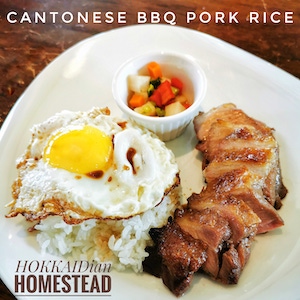 時間:10:00〜12:00 、18:30〜20:30
人数:お二人からご予約承ります。
料金:5,500円/お一人様
持ち物:エプロン、三角巾、手拭きタオル、筆記用具
お持ち帰り*:+1,300円 追加のお持ち帰りも可能です。*事前にお申し込みください。
基本英語で進め,必要に応じて通訳を入れていきます。気負わず楽しくお料理と会話を楽しむワークショップです。